Leadership
Our leadership structure sets priorities and drives our growth.
BOARD OF DIRECTORS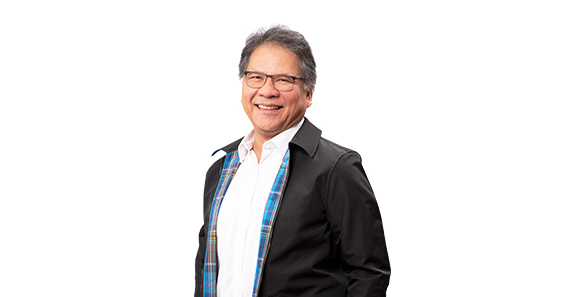 Bachelor's Degree in Development Studies and Management
(University Sains Malaysia)
Master's Degree in Industrial Relations
(University of Warwick)
Nomination & Remuneration Committee - Chairman
Audit & Risk Management Committee - Member
Gender
Age
Nationality
Appointed on
Male
61
Malaysian
1 January 2017
Working Experience
Presently, President and Chief Executive Officer (CEO) of PEMANDU Associates
Former Managing Director of BFR Institute and CEO of PEMANDU, a unit in the Prime Minister's Department, Malaysia, the organisation tasked with spearheading Malaysia's transition towards high income status by 2020.
Served as Minister in the Prime Minister's Department for 6 years, and later as the Advisor to the Prime Minister on the National Transformation Programme.
A renowned transformation guru in turning around companies' performance through his big fast results methodology and transformational strategies that are innovative, rigorous and relevant to today's demands.
Has continuously delivered sustainable social economic reforms which, in 2014, saw Bloomberg place him among the top 10 most influential policy makers in the world.
Founder and Executive Chairman of the Global Transformation Forum (GTF), the world's singular platform for influential, global leaders to engage and share experiences and best practices on how to drive transformation.
An Expert Resource Speaker at the Harvard Health Leaders' Ministerial Forum and a Visiting Fellow of Practice at the Oxford Blavatnik School of Government.
Served on the Advisory panel for the World Economic Forum (WEF) on New Economic Growth and also on the Advisory Panel of World Bank.
Former Managing Director / CEO at Malaysia Airlines (MAS) for 3 years. He was brought on board to turn around the airline which was in crisis brought about by a prolonged bout of losses from operational inefficiencies.
Prior to MAS, he spent 23 years at Shell, rising up the ranks to hold senior positions including Vice President, Shell Retail International and Vice President Business Development Consultancy, based in UK. This included successful business turnarounds in Malaysia and Sri Lanka.
Directorship of Public Companies / Listed Companies:
Sunway Berhad
Jeffrey Cheah Foundation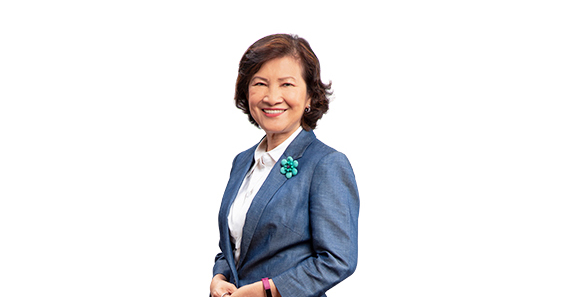 Bachelor of Arts (Hons) in Social Sciences
(University of Malaya)
Diploma in Advertising and Marketing
(Institute of Communications, Advertising
and Marketing (CAM) UK)
Audit & Risk Management Committee - Member
Nomination & Remuneration Committee - Member
Gender
Age
Nationality
Appointed on
Female
65
Malaysian
3 December 2012
Working Experience
Former Group Managing Director/Chief Executive Officer of Star Publications (M) Bhd (The Star) from 1 July 2008 to 30 June 2011. First employed in The Star as Advertising Sales Promotions Manager in 1985 before serving as General Manager, Advertising and Business Development in 1995. In 2004, she was appointed as Deputy Group General Manager and in 2007 she was promoted to Executive Director/Group Chief Operating Officer before assuming the office as Group Managing Director/Chief Executive Officer of The Star in 2008, a position she held till her retirement in 2011.
Former Board Member of the Audit Bureau of Circulations (ABC) Malaysia and Chairperson of the ABC Content & Communications Committee.
Represented The Star on the Malaysian Newspapers Publishers Association (MNPA) as its Honorary Secretary.
Former Board Member of the Advertising Standards Authority (ASA) Malaysia.
Directorship of Public Companies / Listed Companies / Others:
MUI Properties Berhad
Hong Leong Assurance Berhad
Yayasan Sin Chew
Make a Wish Malaysia Welfare Association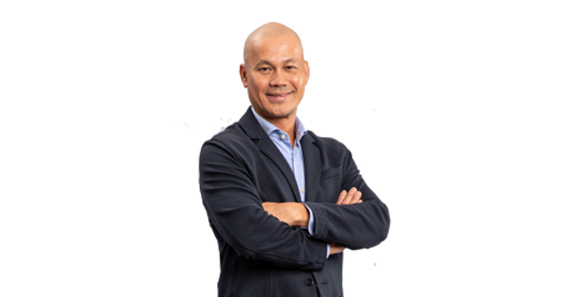 Bachelor's Degree in Business Administrations (UiTM Malaysia)
Gender
Age
Nationality
Appointed on
Male
54
Malaysian
1 September 2018
Working Experience
Within HEINEKEN Group
From February 2012 to August 2018, Managing Director of Cambodia Brewery Ltd (CBL), HEINEKEN's operating company in Cambodia. In this role, he has led CBL to increase its market share by more than double, establishing CBL as the market leader in Cambodia.
From March 2009 to February 2012, General Manager for Danang and Quang Nam Breweries in the central region of Vietnam.
February 2008 to February 2009, Special Assistant to the Regional Director of Asia Pacific Breweries.
Previous experience:
Started his career with British Petroleum ("BP") where he spent 16 years working in sales, logistics, operations and planning roles in retail, gas and lubes businesses.
He was then appointed as the General Manager for BP Vietnam from 2003 to 2005 and subsequently as the Sales Director for the lubes business for Malaysia and Singapore from 2005 to 2007.
Directorship of Public Company:
Confederation of Malaysian Brewers Berhad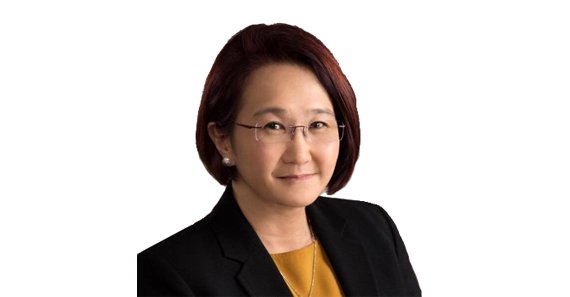 Bachelor of Law, 2nd Class Upper (Honours)
(University of Nottingham, U.K.)
Diploma in Singapore Law
(National University of Singapore)
Gender
Age
Nationality
Appointed on
Female
47
Singaporean
1 September 2020
Working Experience
Presently, Regional Legal Director of Heineken Asia Pacific Pte Ltd, responsible for the functional oversight of legal in Asia Pacific. She is also a member of the HEINEKEN APAC Management Team.
Has more than 20 years of in-house legal experience, with close to 15 years in the alcohol and beverage industry. Her experience includes general corporate and commercial matters (both regional and operational), mergers and acquisitions, joint ventures, set up of greenfield breweries, compliance and managing disputes in the Asia Pacific region.
Joined the HEINEKEN Asia Pacific team as Senior Legal Manager in 2006. During this time, she successfully advised on and negotiated various mergers and acquisition projects in various markets within APAC.
In 2015, she moved to Asia Pacific Breweries (Singapore) Pte Ltd ("APB Singapore") as Legal Director and a member of the Management Team, where she was a valued business partner and was instrumental in successfully achieving a commitment with the Competition and Consumer Commission of Singapore in respect of APB Singapore's draught exclusive arrangements with outlets as well as facilitating a transformational change to the APB Singapore route to market.
In 2018, she undertook a short term assignment to HEINEKEN Cambodia for three months to establish a robust legal framework and processes.
In 2019, she moved back to the APAC Legal Affairs team to take on the position as Legal Manager for APAC where she was responsible to oversee a broad range of legal issues for various Heineken operating companies across the region as well as manage a range of mergers and acquisitions and joint venture matters.
Prior to joining HEINEKEN, she was the Legal Counsel for Sembcorp Utilities Pte Ltd for five years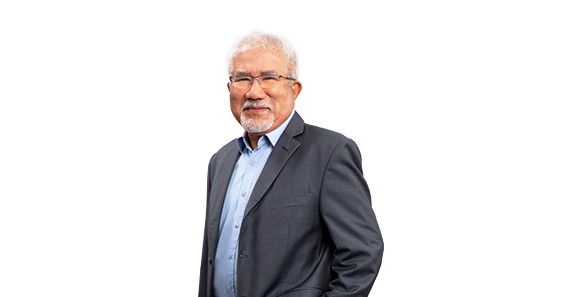 Chartered Accountant
Member of the Malaysian Institute of Accountants
and the Malaysian Institute of Certified
Public Accountants
Audit & Risk Management Committee - Chairman
Nomination & Remuneration Committee - Member
Gender
Age
Nationality
Appointed on
Male
65
Malaysian
29 August 2008
Working Experience
Served more than 21 years with Sime Darby Group, holding various senior positions including Group Tax Controller, Group Company Secretary, Group Finance Director and Divisional Director of the Allied Products & Services Division.
After leaving the Sime Darby Group in 2007, he served as Chief Executive Officer of a public relations and communications consultancy until May 2009.
Started his career at KPMG with whom he served 11 years in Malaysia and the United Kingdom, undertaking audit, tax and business advisory assignments.
Served as a member of the Malaysian Accounting Standards Board, the Executive Committee of the International Fiscal Association (Malaysia Branch) and the Task Force on the formation of an Audit Oversight Board chaired by the Securities Commission (SC) and the Accounting Technical Panel of the SC.
Directorship of Public Companies / Listed Companies:
Hong Leong MSIG Takaful Berhad
BOS Wealth Management Malaysia Berhad (formerly known as

Pacific Mutual Fund Bhd

)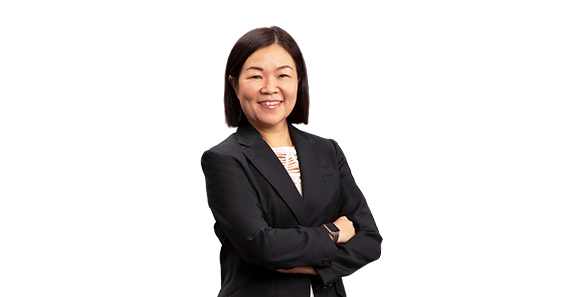 Master in Business Administration
Babson College, Massachusetts
Audit & Risk Management Committee – Member
Nomination & Remuneration Committee – Member
Gender
Age
Nationality
Appointed on
Female
51
Taiwanese
10 December 2018
Working Experience
Presently the Senior Director, Human Resources (HR) of HEINEKEN APAC.
Began her career with HEINEKEN in April 1996 as Singapore's Regional HR Manager Far East before moving to Heineken International Amsterdam in September 1998 as a Benchmarking Analyst with Corporate HR. She subsequently took on a different role as a Policy & OD Consultant before relocating back to Asia in 2005 as the Regional HR Manager, Asia Pacific.
In October 2010, she assumed the role of Group HR Director with Asia Pacific Breweries Limited (APB). In that position, she played a key role in creating a shared HR Vision for a diverse HR team across Asia Pacific. With the successful integration of APB business into the HEINEKEN Group, she was then appointed as the Regional HR Director.
Promoted to Senior Director, Human Resources on 1 July 2015.